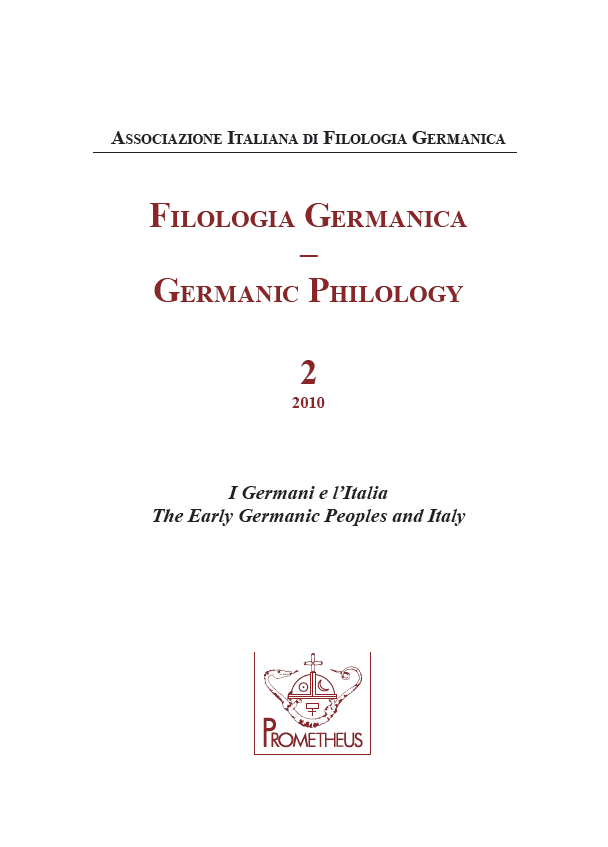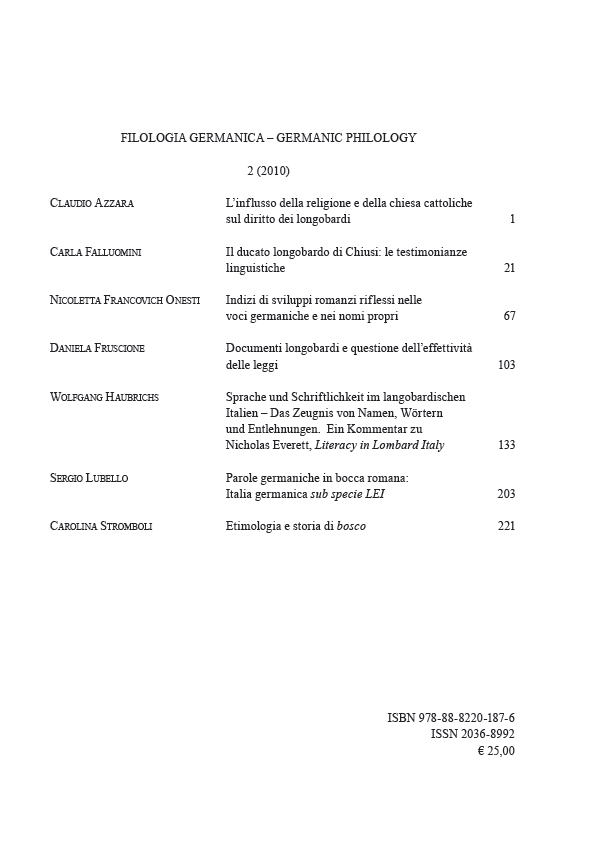 ISBN 9788882201876
Genre: saggistica
25€
The journal, which is supported and funded by the Italian Society for Germanic Philology (AIFG), was established in 2009 and is published in yearly volumes. Each volume is devoted to a specific subject concerning the linguistic and cultural Germanic area and is supervised by an international scientific committee composed of scholars specialized in that subject.
The editorial board is composed of the incumbent members of the executive committee of AIFG and is chaired by the journal's editor-in-chief.
Articles are written in Italian or in one of the major international languages and are provided with an English abstract. The journal is peer-reviewed by anonymous referees, both Italian and foreign.
Each issue of the journal is first published on paper and, once the following issue has come out, also in electronic form.
Further information is available on the journal's website.
---
To purchase issues of the journal "Filologia Germanica – Germanic Philology" in paper version from abroad, please contact our distributor for sales abroad Licosa Sansoni srl. Email: licosa@licosa.com –
– c.a. Subscription Dept.
Phone: +39 055 6483202/239.